Determining how well carpet and rugs stand up to active dogs and cats plays a key role in deciding what is best for your home.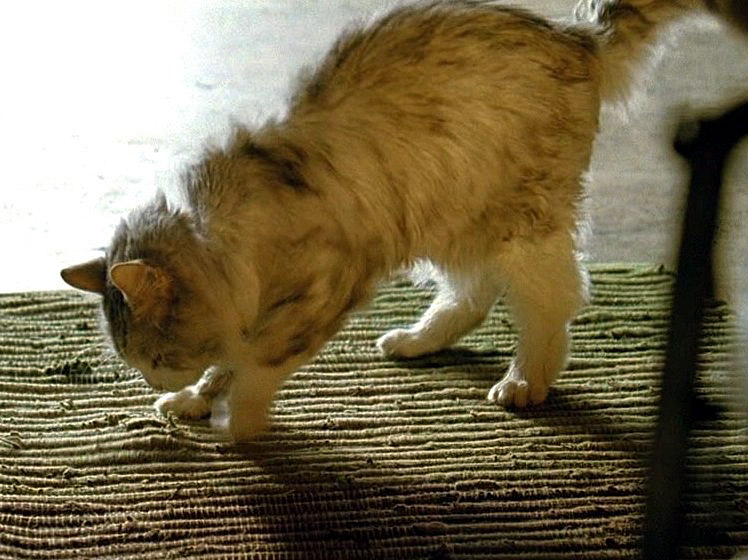 Carpet with loops, even short loops such as berber or a wilton texture can snag your pet's claw and pull out from the backing. To avoid this, choosing a cut pile carpet is the safest bet especially for cat owners!

Choosing carpet or area rugs with darker colors and more intricate patterns assist in hiding pet stains and fur.
 If you have a pet that has accidents, or a cat that leaves furballs behind, a synthetic would be preferred mainly because this would be a less expensive fiber.  If your pet is well-trained, consider a wool. Wool cleans very well  and typically lasts longer than a synthetic.
Be sure to use a good spot cleaner, such as Forcefield Carpet Cleaner, and have your carpet and area rugs cleaned professionally at least once a year. A professional cleaning extracts dirt and fur from the carpet. This is very important because the friction of dirt particles rubbing on the back of the carpet is what wears out the fibers. Professionally cleaned carpets last much, much longer.  If you live locally, Colony Rug highly recommends The Clean Team out of Kingston, MA for their client's cleaning needs.